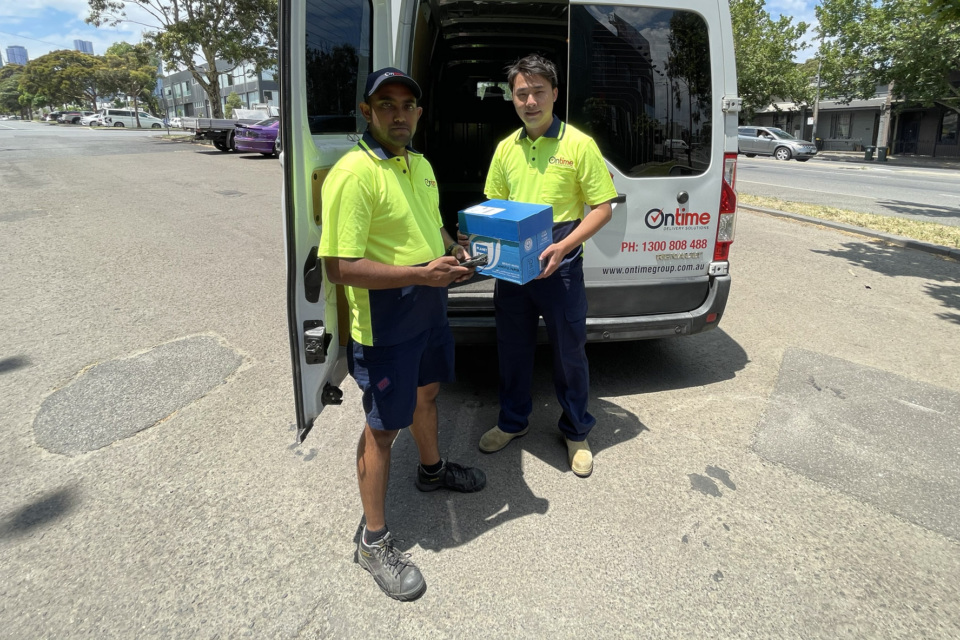 At Ontime we pride ourselves on differentiating ourselves from other employers in the transport and logistics business…
We're committed to providing our contractors with sustainable, family-friendly roles that offer work-life balance and, if you speak to our contractors, you'll find we live by these values.
Garry Dyson has been working at Ontime Delivery Solutions for a decade. He joined Ontime in 2007 after being made redundant from the printing trade after 40 years' service. During that time a number of companies including florists, and suppliers of baking and kitchen goods, alcohol, and car parts, have 'insourced' their deliveries to Garry, who says the financial benefits of working for Ontime outweigh those of traditional courier companies.
"Ontime is very generous with the hours they employ their contractors, and they provide a fuel levy," says Garry. "My overall experience since joining Ontime has been very satisfying. The team is all very friendly, always helpful and willing to listen to my requests and comments."
Paul Fairbairn, who has been working for Ontime for 12 months following 27 years in another industry, says the workday structure and consistency offered by Ontime compares favourably to traditional courier companies.
"The major attraction provided by Ontime Delivery Solutions is daily set runs," says Paul. "Other, more traditional courier roles offer ad-hoc deliveries which didn't appeal because one can sit idle for large periods of time and not earn a consistent income."
Permanent set runs, mean our contractors work with the same client day in, day out and Ernie Pino, who has been working for Ontime for three years, says he enjoys this consistency: "I worked for another transport company for 14 years and I was treated as a number," says Ernie.
"Ontime has given me a the opportunity to work in a team where I'm treated as an individual, and with respect. I've met new people and experienced new challenges. The overall experience has been great."
Paul also enjoys the permanent, set runs offered by Ontime. "It's a major benefit as it gives me the opportunity to form relationships with people at the company I'm delivering for, along with their clients that I deliver to on a daily basis," he says.
"The training offered by Ontime to all their new drivers is second to none and makes the transition into the company, and familiarization with their procedures, seamless. I've been extremely impressed with how such a large organisation can operate so effectively and efficiently."
We currently have hundreds of subcontractors representing Ontime Delivery Solutions and we're always on the look out for reliable, honest and committed owner drivers with a range of backgrounds and experience to join the Ontime family. If you're an owner-driver, or think you'd like to be, contact us on 1300 808 488 or to talk about how you can secure a role that offers full training, guaranteed – family friendly – hours, secure permanent runs, trade discounts and financial incentives.