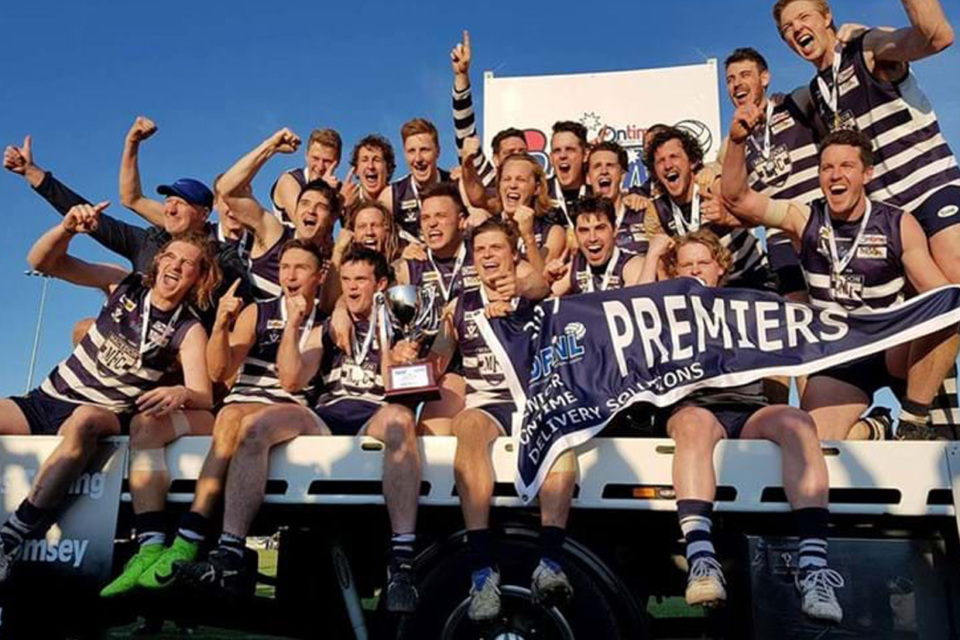 Congratulations to the Macedon Cats football team, for winning the 2017 RDFNL Ontime Delivery Solutions senior premiership.
The Cats battled the Rupertswood Sharks at Romsey Park on Sunday and won 80 to 67. Errol McConnell capped off a remarkable season by winning the Doug McIntyre Medal for best-on-ground as voted by the umpires.
It is the football Club's first premiership in more than 40 years.
The journey to get here has been especially tough considering the Club went into recess for three seasons in the 2000s. The local community, lead by President of the Club Terry Kernan, had to fight especially hard to get the team back up and running.
When the final siren went the sweet taste of success was articulated perfectly by Cats coach Jeff Andrews, "All those boys came today. They hadn't been able to do it and had seen the Club go into recess, but were able to taste success today."
"People are crying and people are hugging me…quite a few people here today are from the stint [as coach] I had nearly 20 years ago."
Ontime would like to congratulate the entire Club for an outstanding effort both on and off the field.