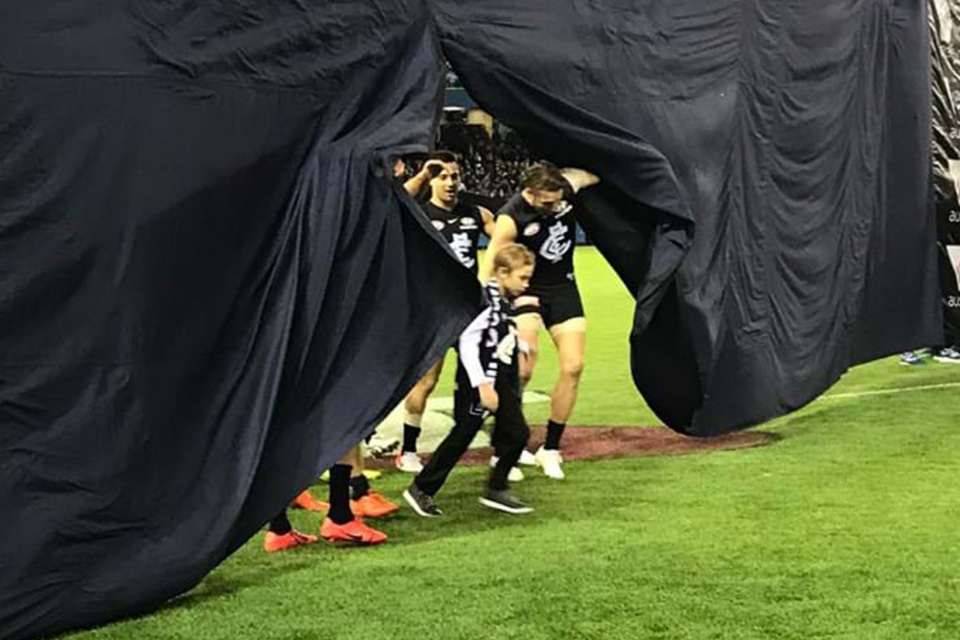 Walking out onto the field with your hero Patrick Cripps would be a dream for hundreds of Carlton fans, but for Chrysostomos 'Sos' Christodoulou, this became a reality for the eight-year-old from Camberwell, who was the very lucky winner of our Ontime Junior Mascot competition.
This amazing opportunity was given to Sos by his "new favourite" Aunty Daphnie who has been Lincoln Sentry's Victorian Distribution Centre Manager for the past four and a half years, after she tried her luck by entering the competition.
"I felt joyful to have won the competition as I didn't expect to win and when I got the call I was overwhelmed with excitement," said Daphnie. "I knew that this experience would be a once in a lifetime opportunity."
A fan since he was born (thanks to guidance from his Uncle Harry and Aunty Daphnie!), little Sos took his role as junior mascot very seriously by sporting his favourite Blues jumper and scarf. The nerves kicked in knowing he just may see his hero, Carlton Captain Patrick Cripps, in the flesh but his game face was on and he was ready!
And then it happened….
Hand in hand the two ran through the banner in front of the crowd at Marvel Stadium, which celebrated Ed Curnow's 150 games for the Blues, with Sos taking to his special job like a natural!
After his big moment, Sos's reaction said it all.
"Sos's eyes lit up and he had a smile from ear to ear… he was so overwhelmed by the experience and still happy and excited and couldn't wait to be able to tell all his friends at school about it," said Daphnie.
Although Carlton's loss to the 'Roos wasn't  the result the family wanted on the scoreboard, Daphnie was only too proud that she was a part of being able to give Sos such an amazing experience and memory.
"It's not something that my brother or anyone else in my family would ever be exposed to winning, so being able to win and tell them that I was able to get this once in a lifetime opportunity for them is amazing. It also maintains my status as the coolest Aunty ever! And that feels great," Daphnie said.