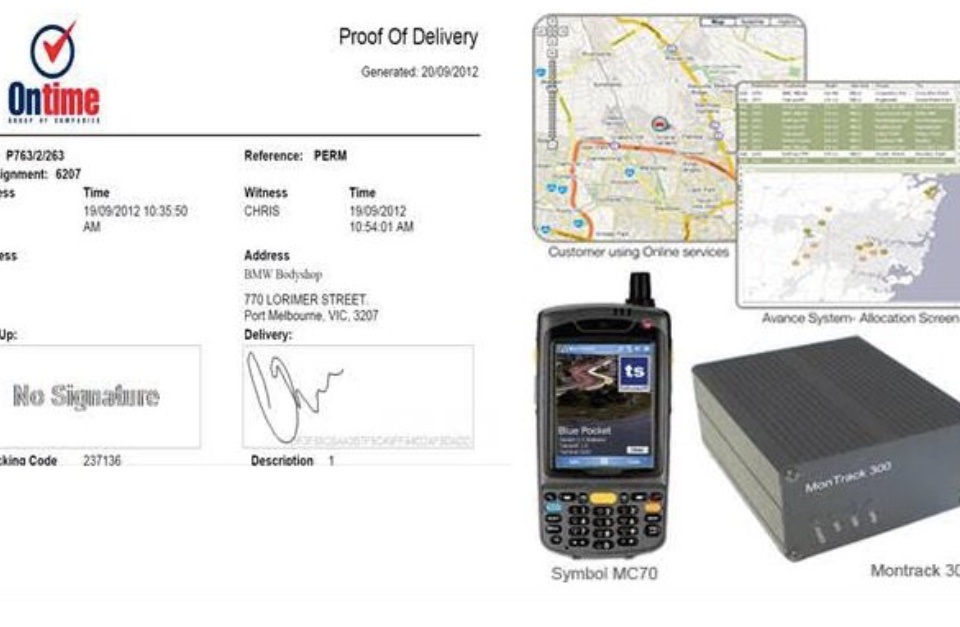 Outsourcing to Ontime Delivery Solutions brings many advantages to your business. We have invested heavily in Information Technology to optimise operational and administrative procedures, and we pride ourselves on ensuring that our services and delivery technology cause minimal interference in the day-to-day running of your business.
The use of a PDAs as part of your delivery solution is one example.
We are aware that not all of our valued clients have PDAs as part of your Ontime delivery  solution, so we're taking this opportunity to explain how this optional technology may be advantageous for your business.
A PDA (Personal Digital Assistant) is the handheld device that your Ontime driver uses to scan all packages throughout the delivery process. It enables delivery details to be recorded electronically which means they are easy for you to retrieve if you need to.
Not only that, this incredibly useful tool combines computing, telephone, Internet and GPS features. Our PDAs, allow for your packages to be photographed from departure to delivery, and their route optimisation tool ensures your packages are delivered efficiently by providing your Ontime driver with the most direct delivery route.
With the demand for contactless deliveries escalating during the COVID-19 pandemic, we've developed and implemented an innovative photographic proof of delivery (POD) system through our PDAs that replaces customer signatures. This enables your Ontime driver to validate the delivery using a time and GPS-stamped photograph of goods delivered, no contact required.
At Ontime we continually respond to your needs, research solutions and invest in cutting edge delivery technologies to ensure all our clients have access to accurate, real time information throughout the delivery process.