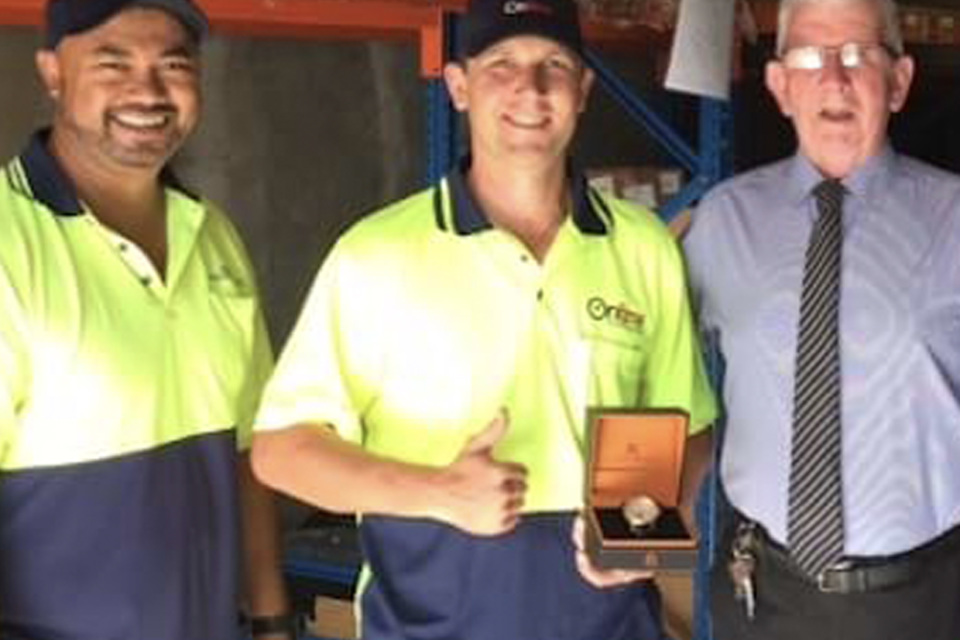 Congratulations to Manuel Poteri, the first Ontime driver from the Sunshine State to notch up 10 years' service.
It's testament to his overall performance that Manuel has spent his entire 10 years at Ontime with one of our major clients in the Sunshine State, Westpoint Autos Qld Pty Ltd. Over that time his flexible can-do, attitude and exemplary timeliness and accuracy of deliveries have earned him a highly personal and respected reputation with the clients he delivers to on behalf of Westpoint.
Manuel is pictured (right, centre) with William Evile (Warehouse Manager for Westpoint Autos Qld Pty Ltd) and Paul Cary, Ontime's Queensland State Manager.