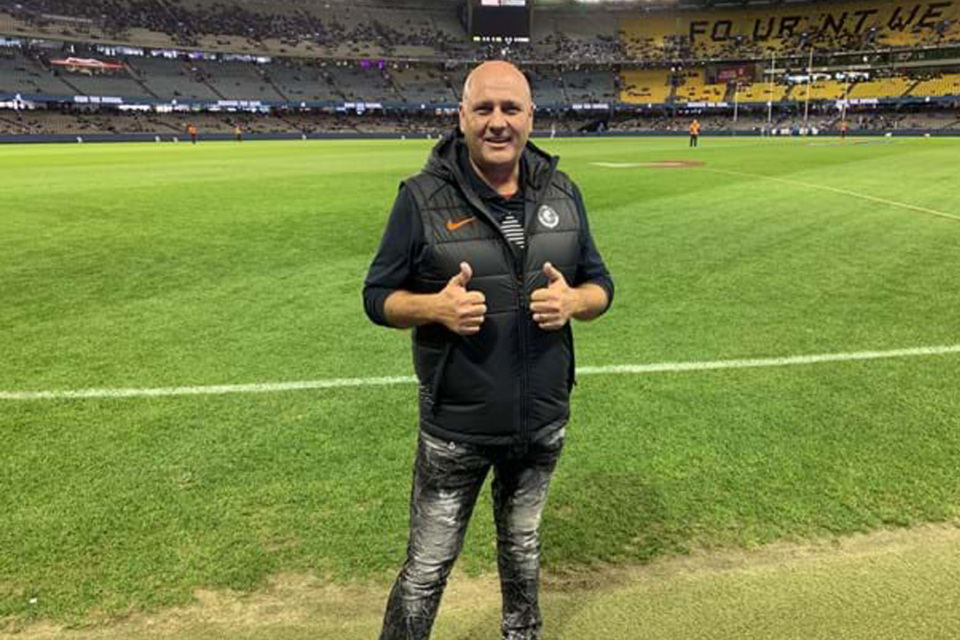 Scott James from Epping had a big job on his hands last Sunday at Marvel Stadium.
As the winner of Ontime's coin toss competition, Scott got to walk out into the middle of the field among his beloved Blues and be a part of determining how the blockbuster clash against North Melbourne would start.
"It was honestly one of the most amazing experiences, the best thing I could have asked for," said Scott.
With the Carlton song playing in the background as he stood among his favourite players, Scott was handed the coin and given one instruction…
"Toss it high!"
With a quick flip of the wrist (he was a natural!), Scott relished this money-can't-buy AFL experience, something that he would have previously only ever dreamt of doing in the 50 years he has been following the mighty Blues.
"I was so grateful for the experience… I really felt a part of the club," he said.
Which side of the coin would Scott have chosen if he was making the call?
"Tails of course! Tails never fails!"
And it didn't!
Watched from the stands by his wife, Alicia, and children, Ben and Makala, Scott created memories on the field that his family will be able to share for a lifetime.
"I actually got to keep the coin and was given a patch of grass from the ground, so I'm going to get that framed," he said.
Thanks Scott for being part of a great day!